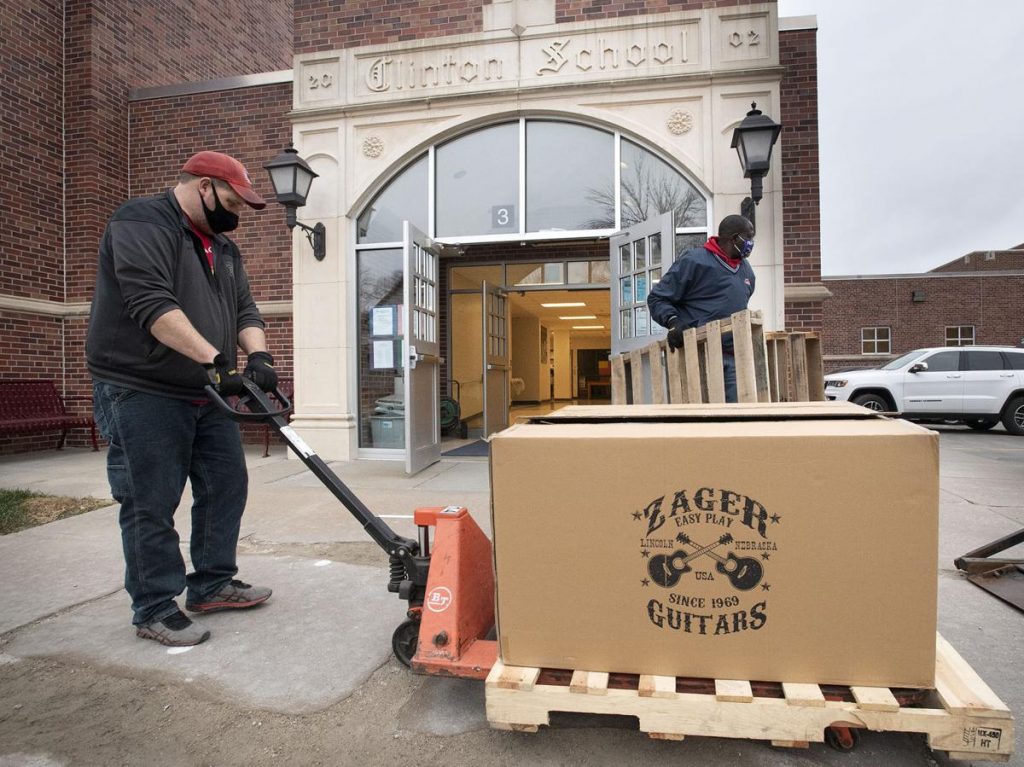 Dennis Zager Jr. here with an update on Zager Guitar's 2020 campaign to give away $1 Million in guitars to school children across the country.
We recently donated nearly 700 guitars to Lincoln Public Schools where they will be in use in highschool guitar classes. Here's a snippet from the local newspaper:
"This is probably the largest donation we've ever received," said Nielsen, the district's music supervisor. "We really appreciate it. This is an opportunity. If you get a guitar in a student's hands and they've not done music in other areas, this might be the thing that gets them really excited."
Read the whole article here.