[slick-carousel-slider dots="false" arrows="true" variablewidth="true" design="design-6″ autoplay="true" autoplay_interval="3000″ category="209″ slidestoshow="7″]
Buying a guitar online can be scary, but Zager Guitars consistently rate in the top 2% of guitars made today. But you don't have to take our word for it, there are hundreds of professional recording artists who play Zager Guitars all over the world.
About Denny Zager
Denny Zager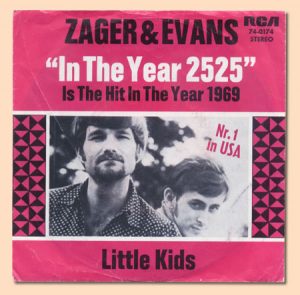 is part of the legendary recording duo "Zager & Evans" who plays "In The Year 2525," the #1 song of 1969 and the biggest one-hit wonder of any artist at any time in recording history selling over 20 million records world wide.You may have seen Denny featured in Time Magazine, Newsweek Magazine, and The New Yorker. Denny has been asked to make numerous television appearances including The Tonight Show, The Ed Sullivan Show, The Dick Cavett Show, Top Of The Pops, The Music Scene with The Beatles and The Rolling Stones, and he was also one of the few musicians asked to play at Woodstock in 1969 with Jimmy Hendrix, Santana, and The Grateful Dead.
Who Plays Zager Guitars?
Below is a short list of some of the most popular bands and guitarists who plays Zager guitars. To see the full list, visit https://zagerguitar.com/artists
Lady Gaga
Dave Roe (Johnny Cash Band)
Sully Erna (Godsmack)
André Coutu (Celine Dion's Guitarist)
Blood, Sweat & Tears