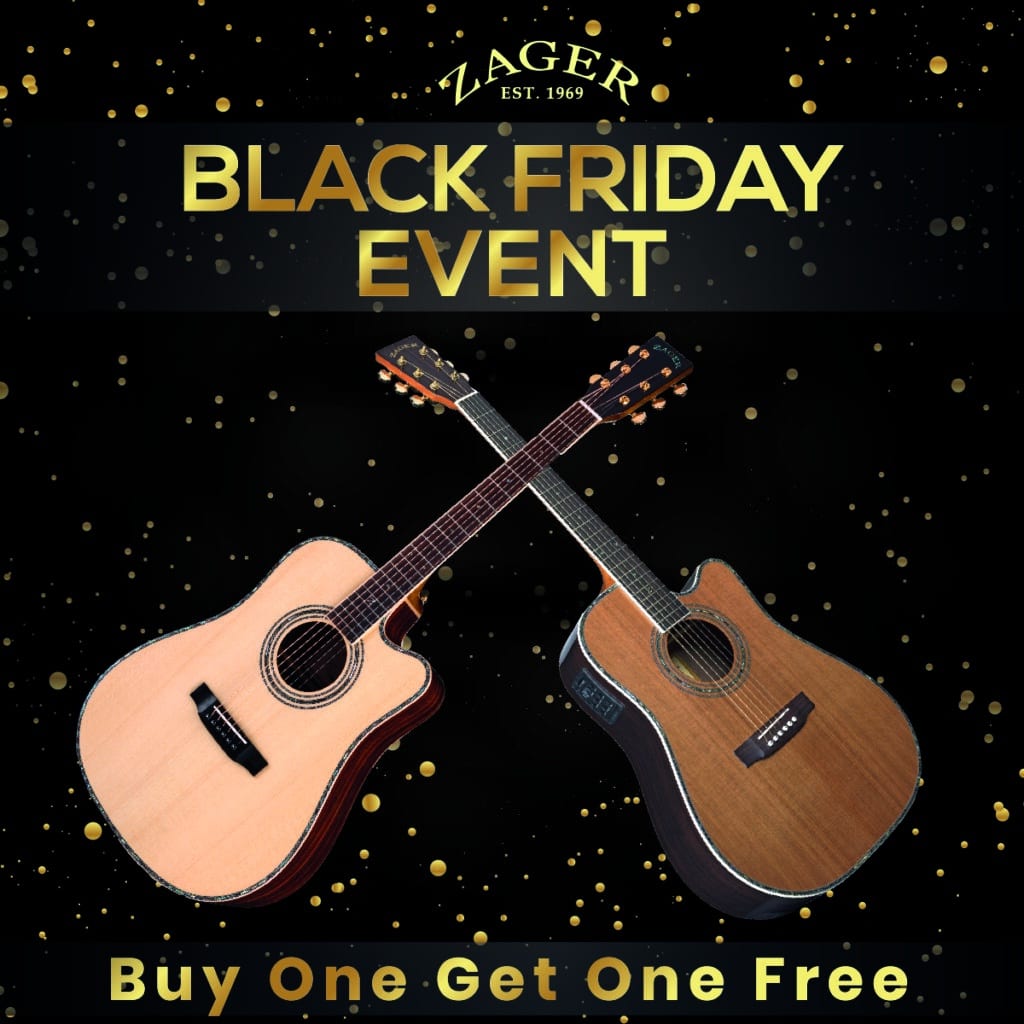 Good news for all you Early Birds — the exclusive Zager Guitar Black Friday Event has begun! Get ready to rock out with the limited-time Buy One Get One Free event!
Just add any ZAD80 or ZAD900 pro series models to you cart and you will get a Free Gift bundle including: $625 in accessories, a Zager molded guitar case, and another Easy Play Guitar you can share with a friend (or keep for yourself) all at a discount of 100% off! Hurry – this deal won't last forever!
With each purchase made during the Black Friday Event, you'll receive a FREE accessory package hand-picked by the man, the myth, the guitar legend, Dennis Zager himself. Valued at a minimum of $625, this package is the cherry on top of an already sweet deal. So, don't wait, order now and get ready to rock with all the gear you need, compliments of Zager Guitars. Let's get started!
Black Friday Package includes:
Free Easy Play Guitar $795
Free Zager pro ABS digital humidified case $199
Free lifetime membership to Mr. Zager's Guitar Lesson Library $295
Free years worth of Zager custom EZ-Play pillow touch strings $89
Free years worth of Zager carbon guitar picks $39
Free Zager leather padded strap $48
Free Zager pro stainless capo $39
Free Zager clip-on tuner $25
Free expedited shipping $79