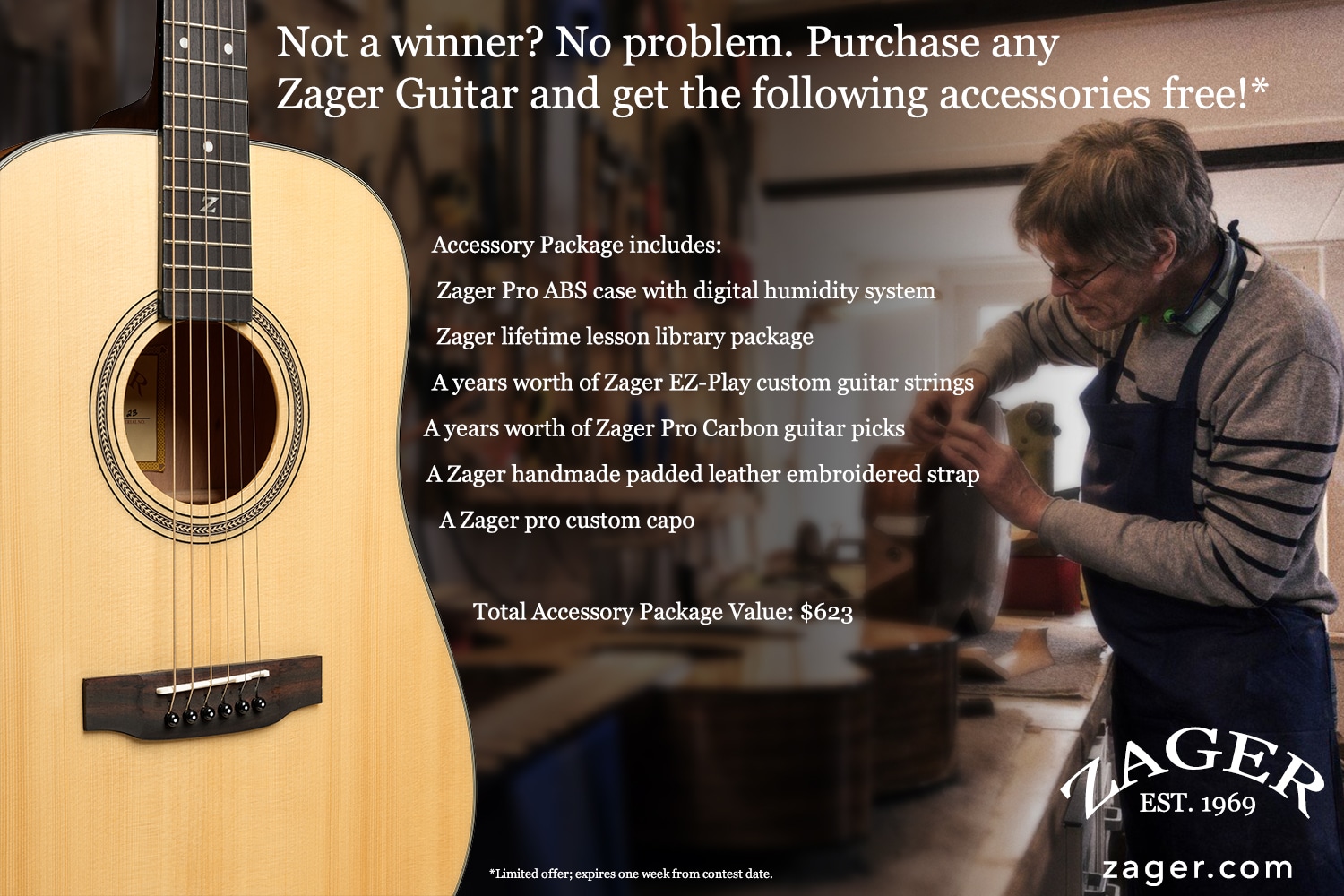 Not a winner?  No problem.  Purchase any Zager guitar this week and get $623 of accessories free!
Zager Pro ABS case with digital humidity system $195
Zager lifetime lesson library package $199
A years worth of Zager EZ-Play custom guitar strings $99
A years worth of Zager Pro Carbon guitar picks $43
A Zager handmade padded leather embroidered strap $48
A Zager pro custom capo $39
Total Accessory Package Value: $623
To lock in your free $623 accessory package enter your email address and when we see your order we'll include it free of charge.
Gift Package Signup
[mc4wp_form id="6354″]