Denny Zager is an international recording legend who wrote the 1969 hit song "In the Year 2525." His international success has carried over into his guitar business as well, and he provides guitars to customers all over the world. Zager Guitars are popular in the UK, Australia, and all over the world!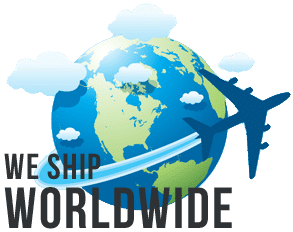 We've been sending guitars to players around the world for 49 years. International shipping fees for our large boxes range from $15​0 (Canada) up to $375 (Australia) but to celebrate our 49 year anniversary we're offering $99 flat fee shipping to anywhere in the world and include these items for all international clients free of charge:
A free lifetime membership to Mr. Zager's Guitar Lesson Library ($199)
A free years worth of Zager custom guitar strings ($89)
A free Zager custom pro capo ($39)
If you're outside of the USA and would like to take advantage of our $99 flat fee international shipping just let us know when you place your order and we'll add the $99 fee and the extra items to your package.
Zager Guitars UK
UK shipping costs: $150+ $99 Flat Fee
Zager Guitars Australia
Australia shipping costs $375 $99 Flat Fee
Zager Guitars EU
EU shipping costs: $200 $99 Flat Fee